CONTINUING TO UPDATE (work in progress) last update 8-4-20
I collect Diamond Kings and Mark McGwire. Here are links to the wantlist pages for those cards:
Main Damond Kings needs page
Mark McGwire HAVES page
But I collect a ton of other stuff, and here it is!!
**Throw ins! If you are sending me a trade package and feel like you want to throw in something extra, I am looking for the following cards. As many as I can get as long as they are decent condition. To be clear, I am not trying to trade specifically for these, but will take any I can get as throw ins or trade finishers:
1983 Topps Rod Carew #200
1985 Topps Eric Davis
1985 Fleer Eric Davis
1985 Donruss Eric Davis

1985 Topps Dwight Gooden #620
1985 Fleer Dwight Gooden
1985 Donruss Dwight Gooden #190
1987 Topps Jose Canseco #620
1987 Topps Bo Jackson #170
1990 Score Bo Jackson #697 Bo Knows
1990 Topps Frank Thomas

1984 Fleer Darryl Strawberry #599
1990-91 Hoops Shawn Kemp #279
1990-91 Fleer Shawn Kemp #178
1990-91 Skybox Shawn Kemp #268
General top Players wanted
Mike Trout - RC, inserts/parallels/refractors
Ken Griffey Jr - quality inserts/parallels/refractors
Albert Pujols - quality inserts/parallels/refractors
General wants
Cuts and Colors!! Click on the link to see examples. Prefer these from 1995-2005, but anything awesome from outside those years works too!
Refractors - 90's preferred. But pretty much any star, I would like refractors of them, regardless of year.
Most anything pre 1970 that isn't hammered (does not have to be mint)
Relics of dead & retired players
Specific Cards I want
Dwight Gooden - 1984 Fleer Update #U-43
Dwight Gooden - 2020 Topps - Rookie Card Retrospective Logo Medallions #RCR-DG
More coming!

Rookie Cards - Some big ticket, but not all
Any Ken Griffey Jr. RCs - any brand. Will take dupes.
Kevin McReynolds 1984 Fleer or Donruss
Barry Bonds 1986 Donruss Rookies
Barry Bonds 1986 Fleer
Jose Canseco 1986 Fleer #649
Todd Helton 1993 Topps Traded #19T
Rod Carew 1967 Topps (yeah, right. But if you have one, I would love the opportunity to try to trade for it!)
Cal Ripken 82 Topps Traded
Alex Rodriguez - any RC
Roger Clemens Fleer
Jeff Bagwell 1991 Topps Traded
Jeff Bagwell 1991 Stadium Club #388
George Foster RC 1971 Topps #276
Rusty Staub 1963
Mike Piazza Bowman RC (other rc's too)
Eddie Murray – Upgrade only
Bo Jackson 87 Fleer
Rickey Henderson RC – Upgrade only
Tony Gwynn RC Fleer
Vladimir Guerrero RC 1995 Bowman #90
Ken Griffey Jr Upper Deck Rc preferred, but any RC is good
Adrian Beltre 1997 Bowman or Bowman Chrome
Miguel Cabrera 200 Topps Traded #T40
Dave Concepcion 1971 Topps #14
Jacob DeGrom 2014 Topps Update #50 preferred, but any RC is good
DJ LeMaheiu 2011 Topps Update or Bowman
Mookie Betts RC - any
Trevor Hoffman RC - 92 Bowman
Ryan Howard RC
Francisco Lindor RC
Jose Altuve - Topps update preferred, but any
Corey Seager RC
Young(ish) guys I don't have enough of
Fernando Tatis! High priority. Any rookies, numbered, cool parallels
Juan Soto! High priority. Any rookies, numbered, cool parallels
Corey Seager - Any rookies (top priority), numbered, cool parallels
Bryce Harper - Any rookies, numbered, cool parallels
Freddie Freeman - Any rookies, numbered, cool parallels
Chris Sale - Any rookies, numbered, cool parallels. Rookies are priority
Max Scherzer - Any rookies, numbered, cool parallels. Rookies are priority
Wander Franco - Any rookies, numbered, cool parallels
Ronald Acuna - Any rookies, numbered, cool parallels
RCs of any young up and comer are very welcome too!
Sets I am trying to complete
2008 Masterpieces - need #110 - Yogi Berra and #92 Cal Ripken
1999 Topps Gold Label need:1, 4, 6, 7, 9, 13, 19, 22, 24, 25, 26, 30, 48, 54, 56, 57, 58, 59, 62, 66, 68, 70, 71, 72, 73, 78, 84, 86, 88, 90, 92, 93, 95, 98, 100
1983 Perma-Graphics need: 3 Gary Carter, 9 Dale Murphy, 14 Mike Schmidt, 19 George Brett, 21 Cecil Cooper, 23 Rollie Fingers, 24 Damaso Garcia, 26 Rickey Henderson, 31 Jim Rice, 32 Gorman Thomas, 36 Robin Yount
Inserts wanted - not trying to complete these sets, but because I like the look of them.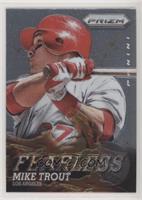 2013 Panini Prizm Fearless - any of the parallels welcome too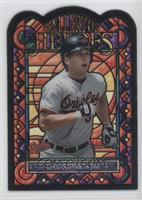 2013 Topps Archives Gallery of Heroes - like these just as much as the earlier incarnations of the Gallery of Heroes further up the page!